What is Architectural Film and How to Use It
Bodaq Architectural Film From Hyundai L&C
The architectural film is a lightweight self-adhesive stretchable non-toxic finishing solution that is used to cover any surfaces, for instance, walls, ceilings, doors, furniture, and other, whether they are flat or curved. With its eco-friendly, highly durable, and diverse pattern designs, BODAQ Interior Film quickly and cost-effectively creates unique interior spaces. Based on the film's various certifications, it can be used almost anywhere with confidence. With its special self-adhesive backing and easily-formed vinyl surface material, BODAQ film installation is extremely cost-effective and adaptable to complex shapes and surfaces.
BODAQ architectural films are eco-friendly, flame retardant, and its stability performances are certified by authorized international institutions. From manufacturing to installation, BODAQ interior films promote a healthy environment and safety, minimizing the release of volatile organic compounds (VOCs) and avoiding other hazardous chemicals. Recognizing different installation requirements we supply both flame retardant and non-flame retardant interior vinyl films to fulfill orders of any size.
MANUFACTURER
The architectural film is manufactured by Hyundai L&C in South Korea under the Bodaq brand. It is a popular finishing solution in Europe and Asia and has recently been introduced to the market of North America.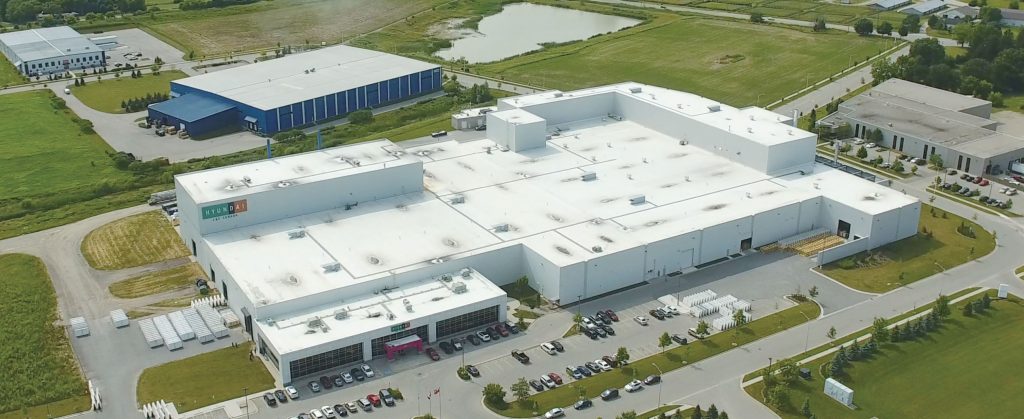 Hyundai L&C is leading the global market as the company specialized in construction materials. For over half a century, Hyundai L&C has been making its name as one of Korea's prominent construction material manufacturers.
The product's manufacturing process produces high-quality material in a healthy, safe work environment while minimizing the release of volatile organic compounds. The film is an extremely durable stain-resistant surface coating, which is also available in diverse patterns, colors, and textures. The architectural film patterns imitate surfaces made of wood, metal, paint, fabric, etc. It is also a sustainable solution because it allows changing textures without replacing the item.
ENVIRONMENTALLY FRIENDLY SOLUTION
Based on strict criteria and tested by numerous international agencies, BODAQ film meets exacting performance and environmental standards.


Safe for children. It is extremely important to keep children's environment safe and free of dangerous or potentially dangerous components. The architectural film is non-toxic and safe for children's health and well-being. This means that it can be used in the spaces where children spend a lot of their time, for instance, in schools.
Antibacterial. The most compelling evidence of the antibacterial properties is represented in the certificates and technical reports of the architectural film. An anti-bacteria test showed that the vinyl film has an excellent antibacterial function that inhibits the formation of bacterial biofilm on the vinyl film surface.
Antifungal. It also does not absorb moisture so there is no nourishing environment for the fungus development. Therefore, it is an excellent way to maintain healthy living spaces.
Eco-Friendly. The architectural film not only reduces the amount of waste created, but it also helps conserve natural resources and reduces our reliance on other waste management options. There are also ways to recycle the product.
Less CO2 emissions is being released during the manufacturing process of the film. Among Hyundai L&C's top priorities are reducing greenhouse gas emissions. These measures include concentration on energy efficiency, fuel switching, combined heat and power, use of renewable energy, and the more efficient use and recycling of materials.
The architectural film does not release heavy chemicals, there are no heavy metals, no formaldehyde, and no phthalate. Therefore, it's a great solution for living spaces as it is safe for health.
AREAS OF APPLICATION
The architectural film is suitable anywhere where there is a demand for a design-forward durable surface – it can be applied both in commercial and residential spaces. There is a tremendous difference between traditional renovation approaches and renovation with an architectural film. The savings are noticeable, especially for the commercial spaces, when the installation of the architectural film eliminates all expenses on ruining the existing interior to start renovating.
TEXTURES AND PATTERNS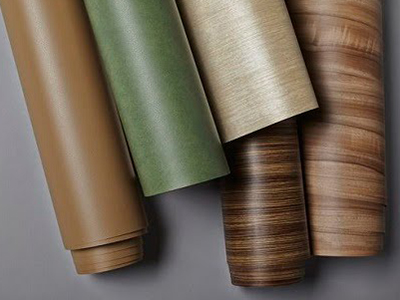 Another point to pay attention to is the variety of patterns of the architectural film available in the catalog. There are more than 500 patterns that imitate different types of surfaces, like stone, marble, wood, paint, metal, fabric. With a variety of options, there is no limit to creativity. Imagine all the new and exciting possibilities that are attainable with the innovative product – the architectural film from Bodaq. Make your design dreams come true.
And one more great benefit of the architectural film is its texture. For instance, films from the Wood Collection imitate wood so precisely that you can feel the wood fibers under tips of your fingers. At the same time, there is no need for buying expensive wood and replace items that already are at your place. You can kill two birds with one stone by using our product.
---
The architectural vinyl film is an excellent innovative solution for interior design needs. It can be used for the new space finishing or the renovation of an old place. The areas of application are broad and limited only by imagination. If you would like to implement modern trends in your design at the fraction of a price, renovate your space – commercial or residential, add value to your rental property, the architectural vinyl film is the only solution you need.